De Ninon panoramic wallpaper - Luxuriance W.240
Product details
Hypnotique, le panoramique "luxuriance" ajoute une pièce forte à votre décoration intérieure. Disponible en 5 lés et 8 lés il saura s'adapter à tous vos espaces : chambre ou séjour. Fabrication française garantie. Les Papiers de Ninon situés en Anjou, utilisent une technique respectueuse de l'environnement. Créateur et fabricant français. Entreprise familiale Implantée dans les Pays de la Loire De parfaits points communs pour débuter cette belle collaboration. Depuis 2015, la jeune marque, spécialisée dans les décors panoramiques personnalise nos intérieurs et donnent du caractère à nos murs en nous transportant dans un univers poétique et intemporel. Au travers de sa nouvelle gamme Signature, Lé Papiers de Ninon propose des créations 100% originales, imaginées, créées et imprimées en Anjou avec une technologie respectueuse de l'environnement (normes AgBB/Green Guard gold) qui offre un excellent rendu des couleurs et une très bonne résistance aux UV, le tout sur un papier peint intissé mat Prémium. Découvrez les panoramiques développés par les équipes Lé Papiers de Ninon et Gautier pour créer une atmosphère unique à vos pièces.
Features and dimensions
Reference
2TZ0044
Materials
Panoramic wallpaper, 5 panels. No match.
Details
| | |
| --- | --- |
| Assembly | Non applicable |
| Weight | 0 kg |
| Dimensions | W. 240 cm * H. 295 cm |
Origin : France
Manufacturer: Lé Papiers de Ninon
Origin: France
Produit origine France
Continue on your computer or tablet to start a new project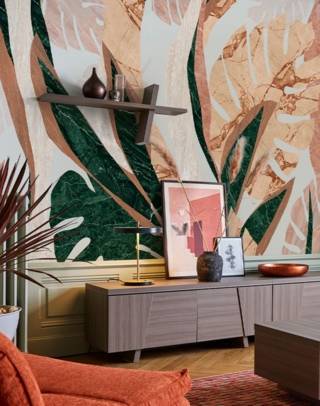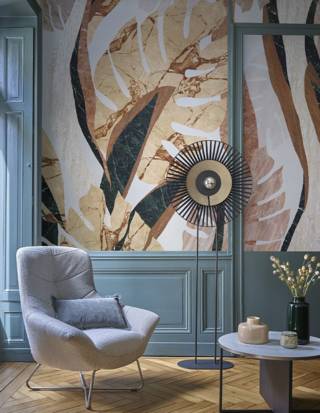 Why you'll love our home decor
We carefully select our suppliers
Helping you choose the best decoration for your home is important to us. We select our suppliers for their expertise and values and we make sure their products are developed with the utmost quality and care. That's why we work with them.
Our products suit any style
So you can make the most of every room in your home whatever your style, we have created decorative elements that work beautifully with all Gautier's collections.
Gautier: furniture and so much more!
Our wide range of interior products has everything you need for your home, from furniture to decoration. We are here to help with every little detail.
Gautier & you
Our collections look nowhere better than in your home. Share your layouts with us via #MyGautier and mention @gautier_france
Need some inspiration to find the right style?